---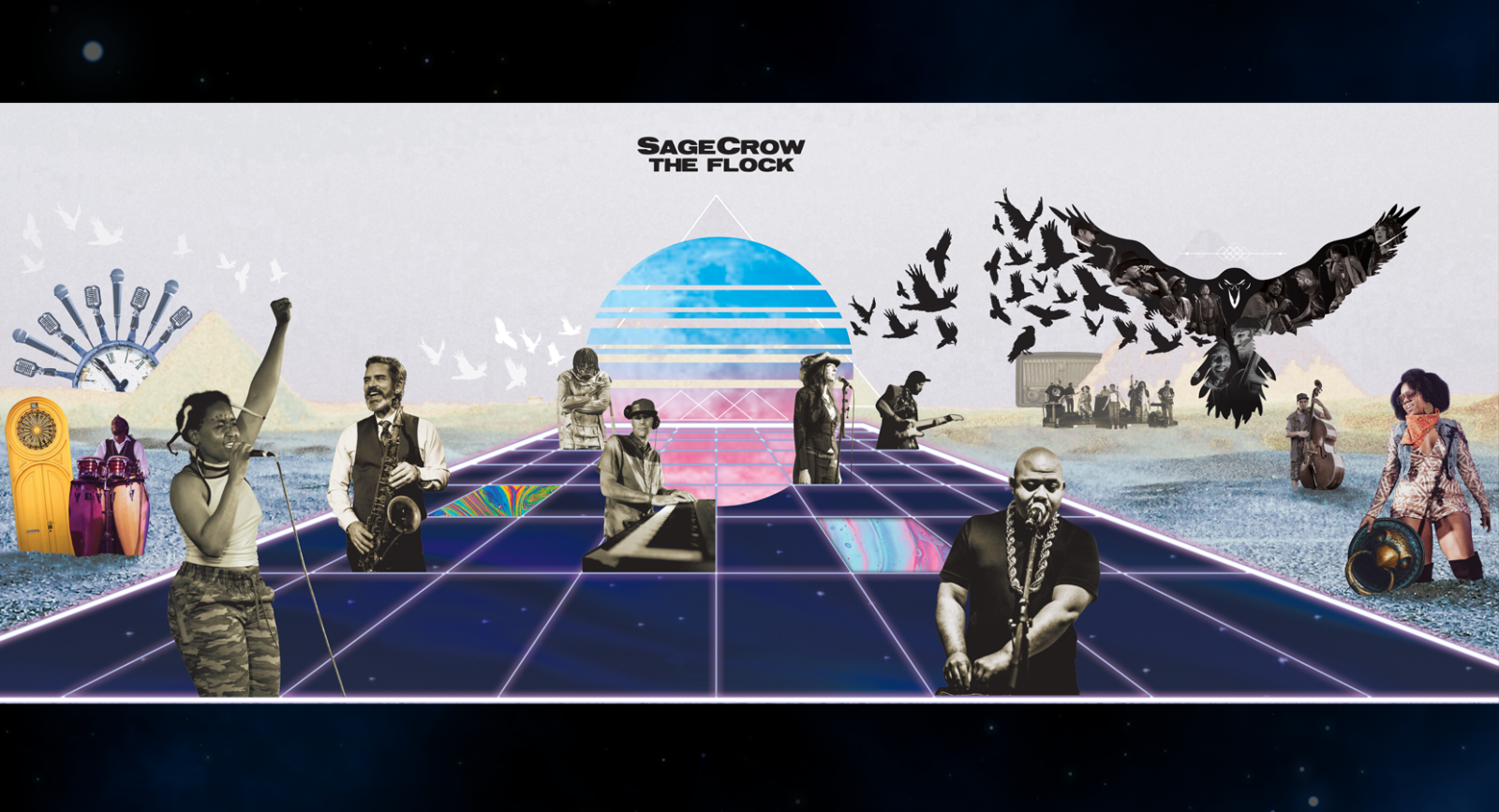 Biography
---
In the Fall of 2019, executive producer of Studio 541, Shea Hardy brought together a team of all-star musicians and vocalists for a one-night spectacular. The intent was to showcase together a group of individual artists, each actively engaged with other bands or solo careers. With every artist explicitly bringing their well-honed talent to the table, crafting a set of original music quickly became a collaboration in the truest sense. 
And what began as showcase band, became a project worthy of greater permanency.
Like a downhome soup cooked by lifelong creators capable of integrating every ingredient available to them, the Flock's sound is a neo-soul, hip hop stew, heavily seasoned with jazz, funk, reggae, an occasional burst of hard rock, and garnished with spoken word poetry.  
Much like the medium, the messages melted into the medleys are multi-faceted. Catchy choruses that will play velcro with your mind, combine with intricate lyrics that will merit multiple listens. The Flock's debut album features songs that draw on the best traditions of protest music; tracks hitting heavy with philosophical word play; and smooth groves that make you want to move with joy.
While the band SageCrow draws its name from the duo project created by long-time collaborators Dorian Crow and Sage Hand Roc, the concept has extended to incorporate a full Flock of artists on the rise. 
---
---
---
---
Buy my music on keyboard_arrow_down
---